Electric Acupressure Hand Massager
Do you feel weakness, tingling, or numbness, in your hands? Pain and swelling in the finger joints and wrists? Say goodbye to hand pain with The Smart Hand Massager! 👋
Our Smart Hand Massager is the perfect at-home solution for symptoms of Arthritis, Carpal Tunnel Syndrome, Neuropathy, Rheumatoid Arthritis, and Hand Pain.
Relief in Minutes with hand therapy massage.
Discover stronger hands in minutes! As soon as you insert your hand in the massage chamber, you'll feel the rhythmic air pressure kneading every inch of your hand as a form of gentle massage, improving blood flow, oxygen levels and nutrients in your hands. 
This is perfect to help you relieve and recover from finger arthritis, tendonitis, carpal tunnel and more. You are just one session away from doing what you love pain-free and with ease!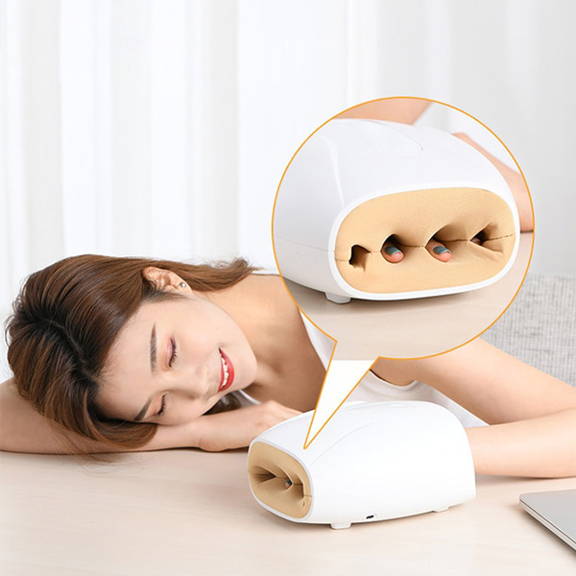 Eliminate Pain & Stress with ZERO Effort
All the tension you build up during the day is stored in your hands and fingers. This acupressure hand massager starts by warming the hand muscles to release tension, then gently massages your hand with a series of soft pulses to release stress and tension.
Take Comfort to New Height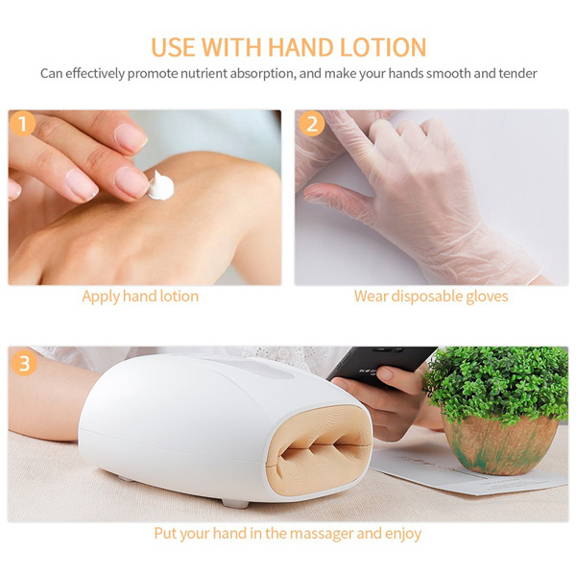 Your skin and muscles need good blood circulation to regenerate and stay fresh. This hand massager's heat therapy does just that. It also allows your applied creams and moisturizers to be absorbed faster and more effectively, so you can reap the full benefits of your skincare routines.

As the hand and finger massager begins to knead the tension out of the small muscles in your hand, it also cleanses your tissues of accumulated toxins. This process helps your tissues heal faster in case of injury and takes some of the pressure off your immune system.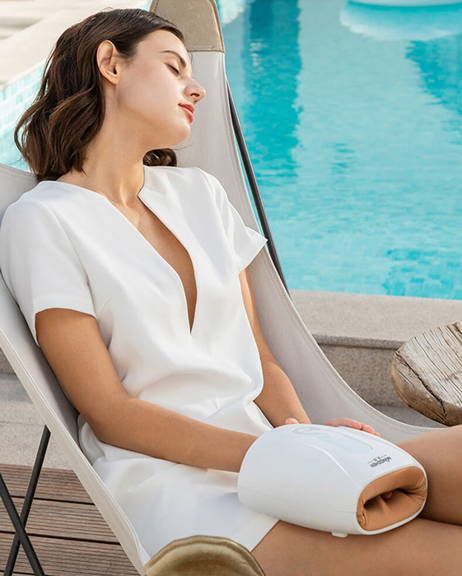 As experts recommend getting a hand massage 1-2 times a day, this hand therapy massager is brilliantly designed with that in mind. Its shape is compact and portable. Ideal for office breaks and massages on the go.